I am a Licensed Massage Therapist and member of the American Massage Therapy Association (AMTA). A graduate of the Parkland College Massage Therapy Program in Champaign, Illinois, I am currently an independent contractor at Green Yoga Spa in Urbana.
My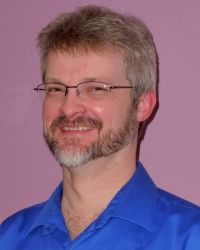 interest in massage and bodywork began in the early 90's when a workshop showed me that I could relieve discomfort and improve the state-of-mind of others through the simple application of massage.
I believe the individual plays a key role in their own physical, mental, emotional and spiritual well-being. By seeking massage or bodywork they are reinforcing the self-message, "I matter; I deserve this; I AM making myself my #1 priority today." I look forward to assisting my customers in empowering themselves and creating this personal change.
My services include relaxing Swedish massage, couples massage, and therapeutic deep tissue massage. I eagerly anticipate expanding my repertoire of bodywork techniques to meet the diverse needs of my community.